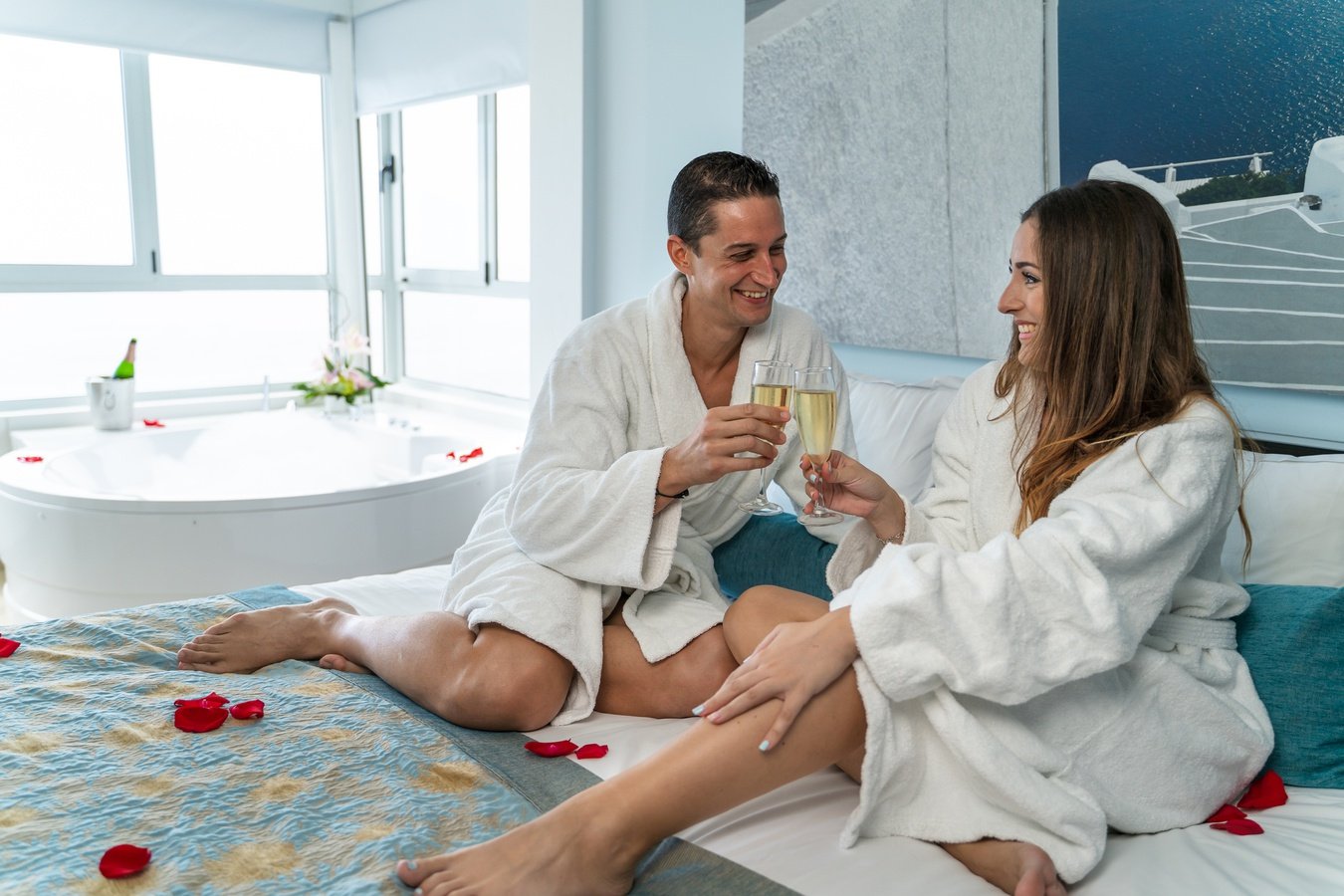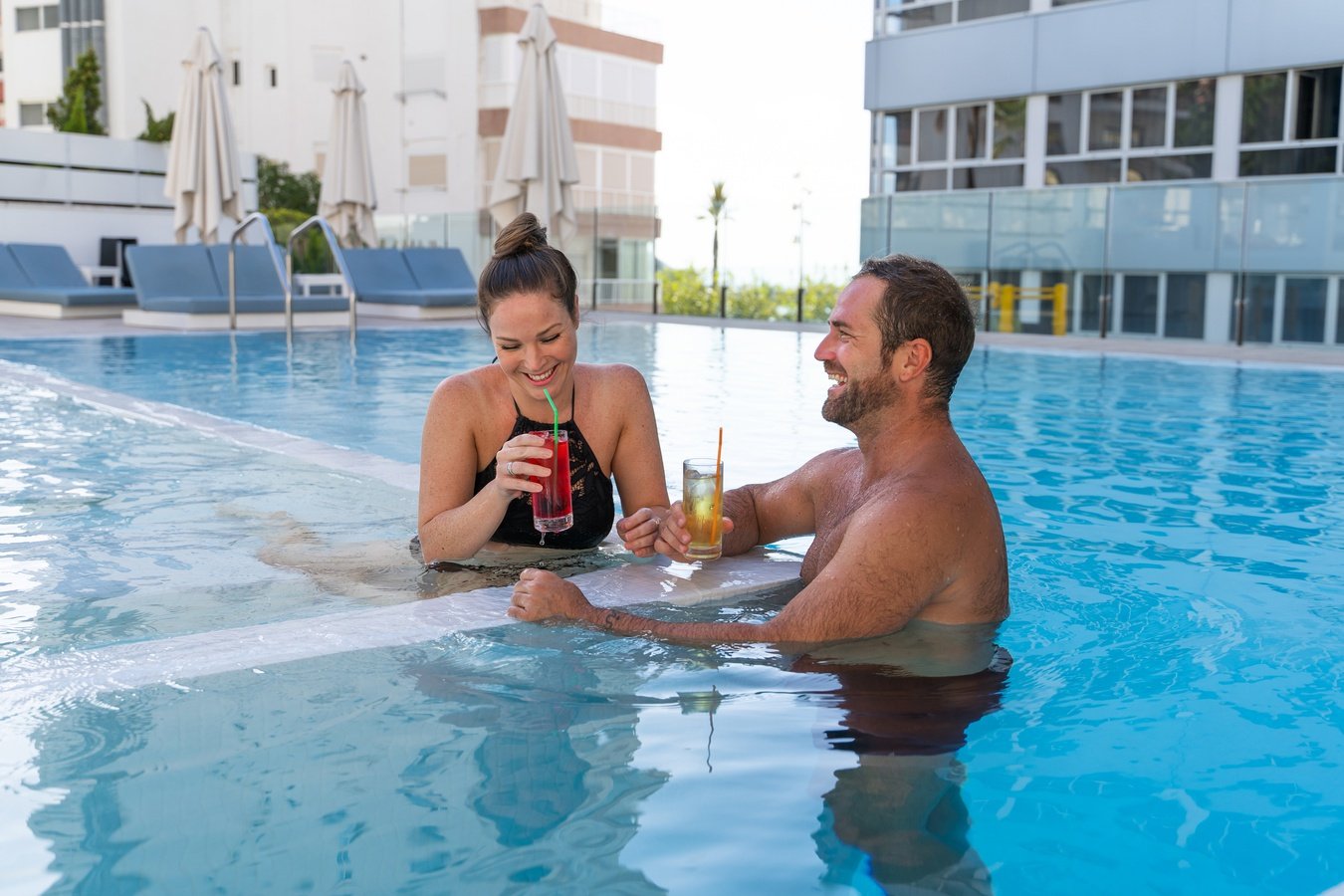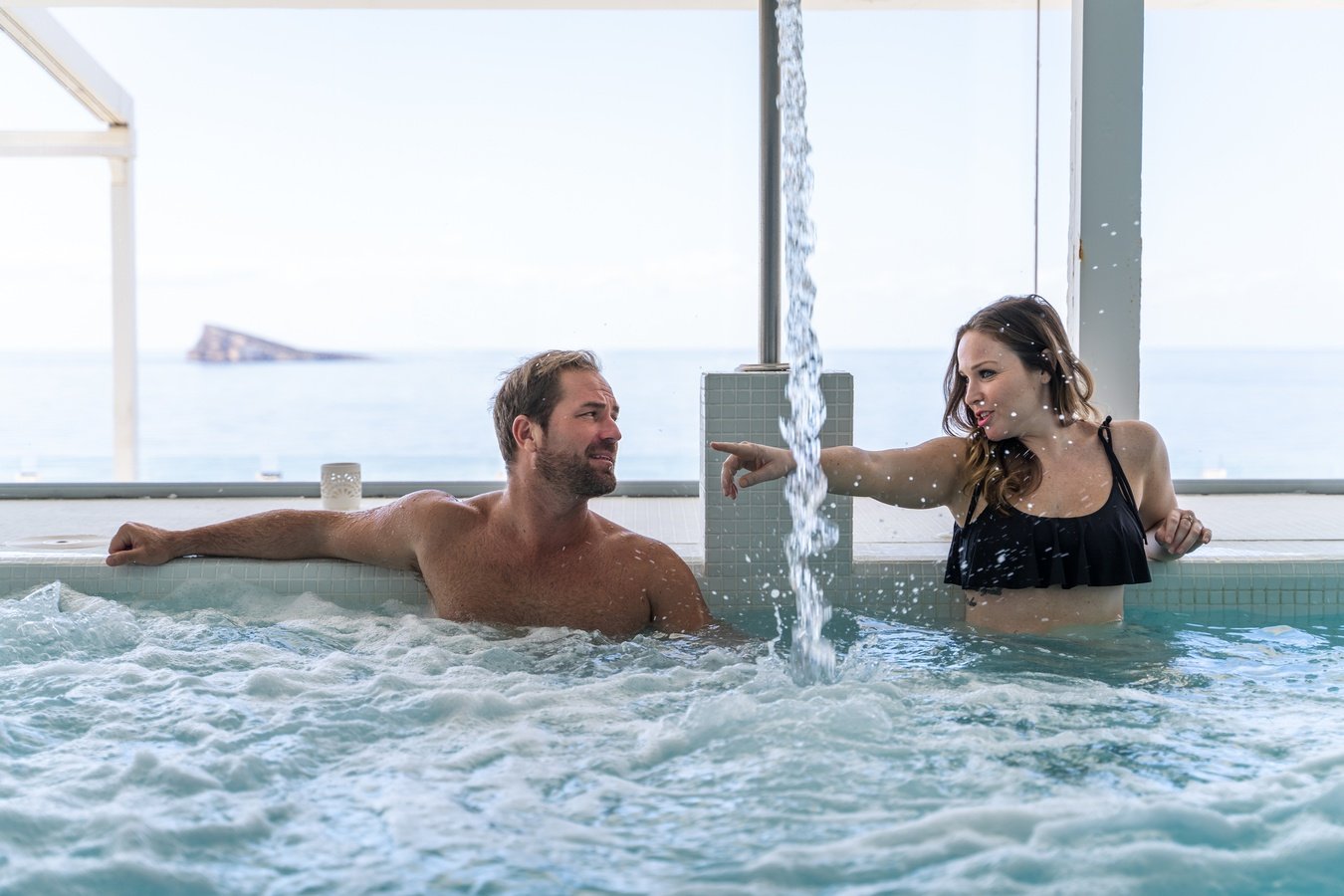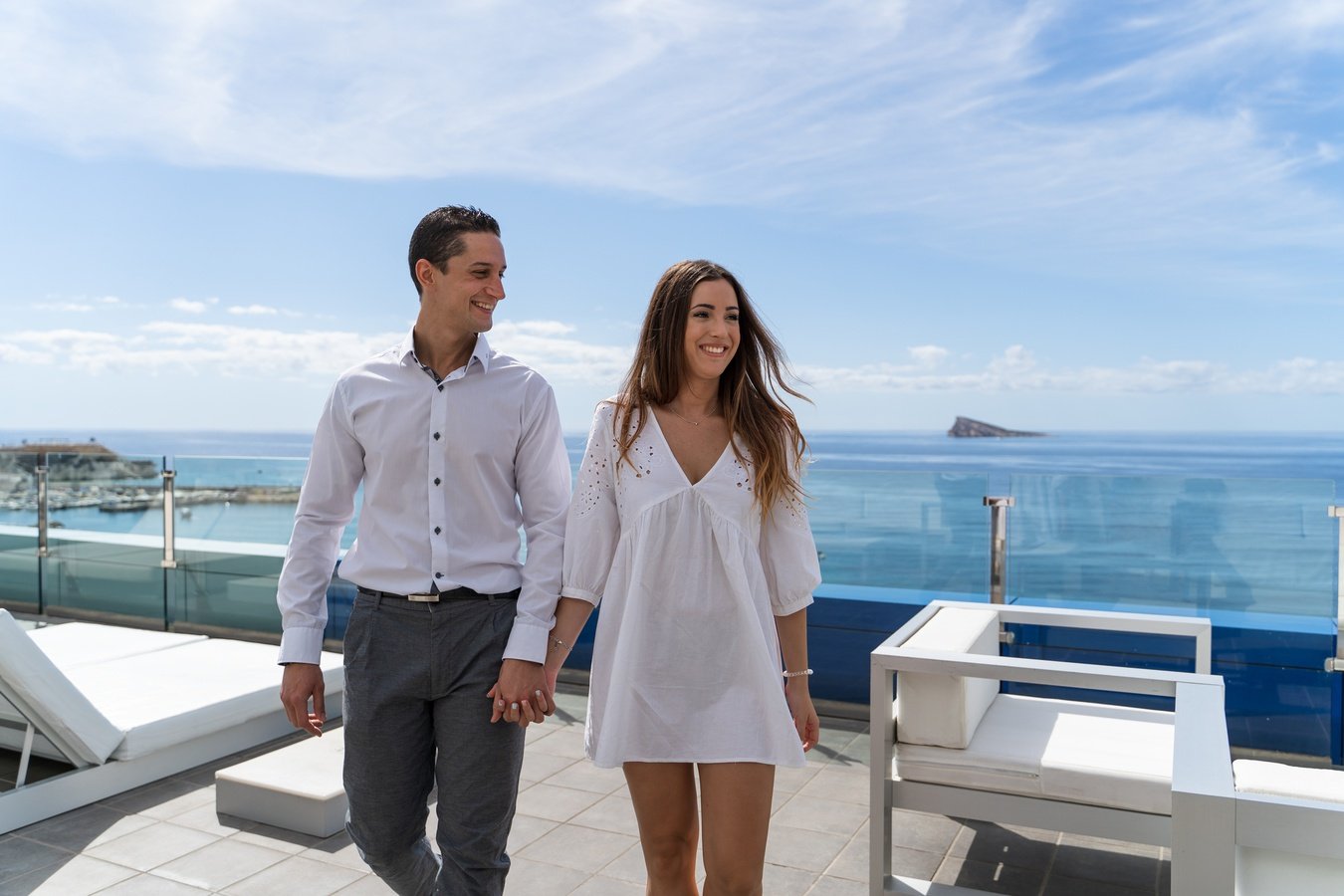 05/03/2021 - We open the doors of the Villa del Mar Hotel in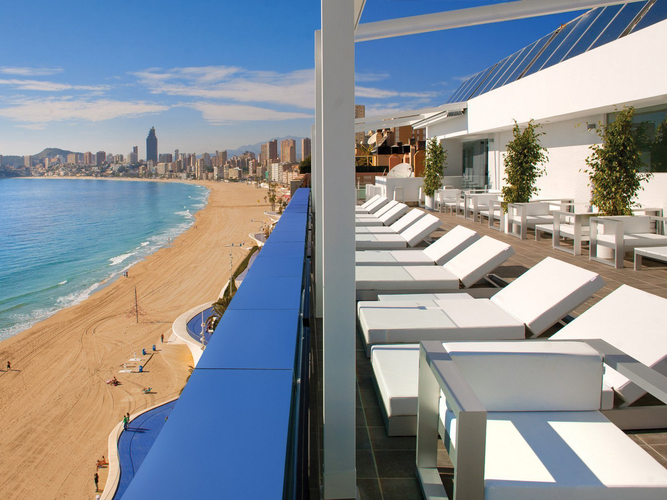 Villa del Mar Hotel in "Poniente Beach"
Hotel in Benidorm
Welcome to the official website of the Villa del Mar Benidorm Hotel, an exclusive hotel at the seafront of Poniente beach where to enjoy unique services designed to the liking of our most demanding guests: accommodation with Jacuzi, Chill Out & Spa, Mediterranean gastronomy, large solarium terrace and the best views of the Mediterranean.

Try the new concept of All Exclusive holidays this reference hotel in Benidorm offers to its guests and stay in one of the most select establishments of the capital of Costa Blanca. Make a reservation today at the Villa del Mar Hotel and live an unforgettable experience.
Exclusive Offers
Let yourself be tempted by our special offers
Tentación de última hora: ¡Escapada para parejas!

En abril... ¡Vuelven tus ganas de viajar en pareja!
¡Reserva tu habitación para dos personas 'Estándar 2/3' (estancias del 16 al 18 de abril) en media pensión o pensión completa y disfrutarás de precios especiales como:
-Tu habitación Estándar 2/3 ...

From:

€115 taxes included.

Bono Turístico Viatgem CV

70% descuento subvencionado por la Generalitat Valenciana ¡ahorra hasta 600€! Con el Bono Turismo CV paga sólo el 30% de tu reserva, ¡el resto lo bonifica la Generalitat Valenciana! El importe bonificado no puede ser superior a 600€ y la ...

From:

€70 taxes included.

Book and SAVE NOW!

GET BEST PRICE GUARANTEED

Being the first has always had many advantages and booking with us is no different. At Magic we have two policies that benefit and support forward-thinking customers, price protection and best price guarantee. Price Protected: Our general rate* for the ...

From:

€70 taxes included.

No Charge Rate

Are you thinking of enjoying a good holiday or a relaxing moment? Let nothing stop you! With your reservation at Magic Costa Blanca, you can take advantage of our NO CHARGE RATE for any type of room and any regime.

From:

€35 taxes included.

Single-parent offer

Do you travel alone with your children? Booking the Ultra all-inclusive has many benefits for you. One of them is being able to book your holidays with a single parent rate and enjoy an unforgettable vacation with them.

Do you know our FREE Shuttle?

We will take you to your chosen resort

We always try to give the best servicies and facilities during your stay. That's why we offer you the shuttle service. Moreover, for stays of 5 nights or more, this service is for FREE (only available from the booking process ...

From:

€69 taxes included.
trad_highlights_title
trad_highlights_subtitle
trad_highlights_description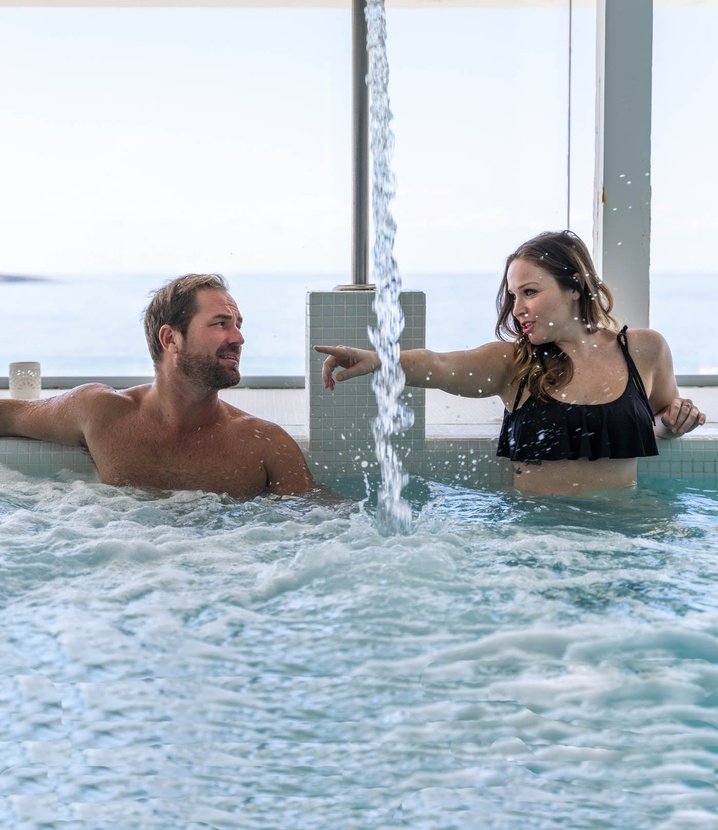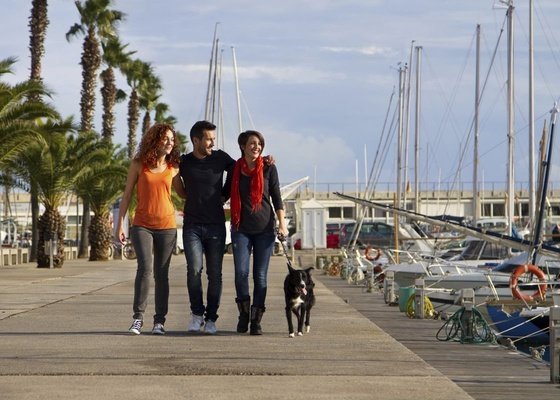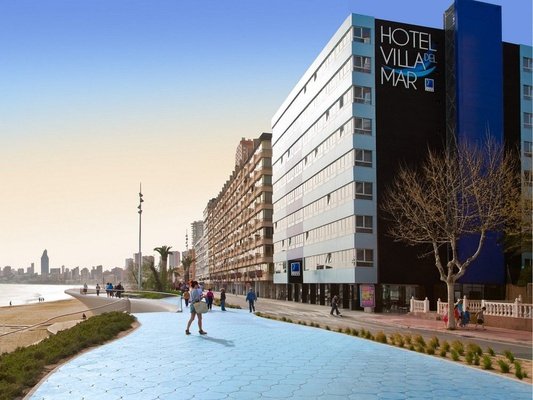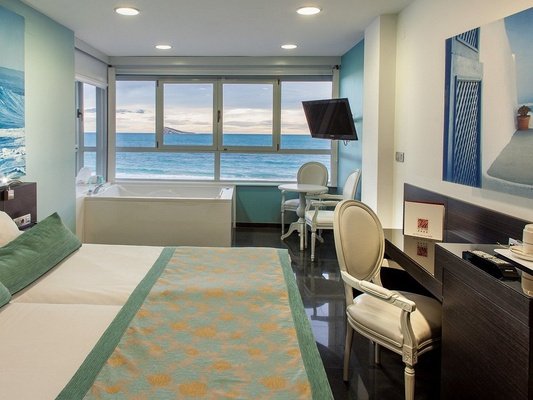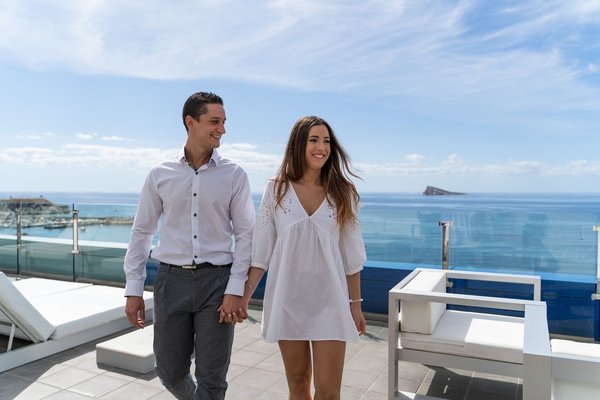 Image Gallery
Know the rooms, restaurants, swimming pools and other areas we have in our hotel
The best location!
Located only within a 10 minute walk to the famous Balcony of the Mediterranean, this hotel close to Rey Jaime I Avenue in Benidorm is perfect for you to enjoy the best night leisure atmosphere, the shopping routes and a cultural visit to the capital of Costa Blanca.
Avenida de la Armada Española, nº 1. 03500, Benidorm (Alicante).
Best location
Some good reasons to book with us
BEST PRICE ONLINE GUARANTEED
Free transfer from Alicante airport or Alicante train station (for more than 5 nights)
Exclusive rooms only on our official website
Join the Magic Amigos club and get a 4% discount
You'll find the last rooms here