We open the doors of the Villa del Mar Hotel in
Exclusive Offers
Let yourself be tempted by our special offers
Magic Getaways

Your weekend getaway with ALL INCLUSIVE board from 104 euros room/night

Introduce the PROMOTIONAL CODE: GRANESCAPADAMAGIC to access this promotion. Live a relaxing days in our hotel in Benidorm, right on the beach. Give your loved ones a great weekend break at Villa del Mar Hotel and enjoy the beaches of ...

From:

€104 taxes included.

Descuento especial para héroes

Vacaciones con hasta -20% para nuestros héroes sin capa

Introduce el CÓDIGO PROMOCIONAL: HEROES para acceder a esta promoción. El relax y la cuidada atención de Villa del Mar espera a todos nuestros héroes, porque se merecen algo más que un aplauso. Queremos apoyar a todos nuestros héroes sin ...

From:

€115 taxes included.

¡Ningún español en ERTE o desempleo sin vacaciones!

Descuento de un 15% en tu habitación

Introduce el CÓDIGO PROMOCIONAL: HEROES o DESEMPLEADOS para acceder a esta promoción. En Villa del Mar sabemos que es el momento de unas buenas vacaciones en Benidorm. Ahora, más que nunca y después de estar meses confinados, las vacaciones son ...

From:

€122 taxes included.

No Charge Rate

Are you thinking of enjoying a good holiday or a relaxing moment? Let nothing stop you! With your reservation at Magic Costa Blanca, you can take advantage of our NO CHARGE RATE for any type of room and any regime. ...

From:

€61 taxes included.

1st child 100% off

1st Child 100% off in any board

It's time to enjoy a few days of relaxation with the little ones. Now, more than ever, you all deserve a good holidays by the beach. Live a magical experience with your family in Villa del Mar, in a privileged ...

From:

€83 taxes included.

Single-parent offer

Ultra All Inclusive board and the first child is for free.

Holidays with your pet

We give you the stay for your pet with 7-night minimum stay (for less nights, you must pay € 12 per day)

Your pet (dog or cat) will enjoy a free specialized residence service (does not include food)

The animal ...

From:

€61 taxes included.

Do you know our FREE Shuttle?

We will take you to your chosen resort

We always try to give the best servicies and facilities during your stay. That's why we offer you the shuttle service. Moreover, for stays of 5 nights or more, this service is for FREE (only available from the booking process ...

From:

€61 taxes included.
trad_highlights_title
trad_highlights_subtitle
trad_highlights_description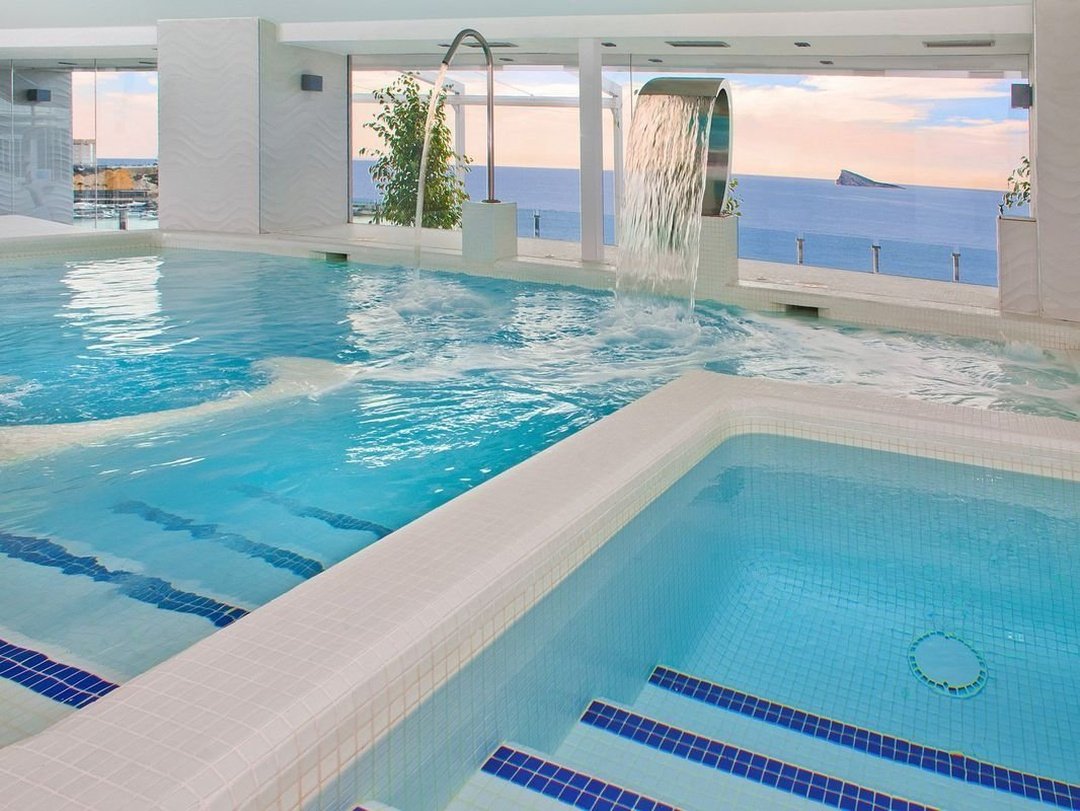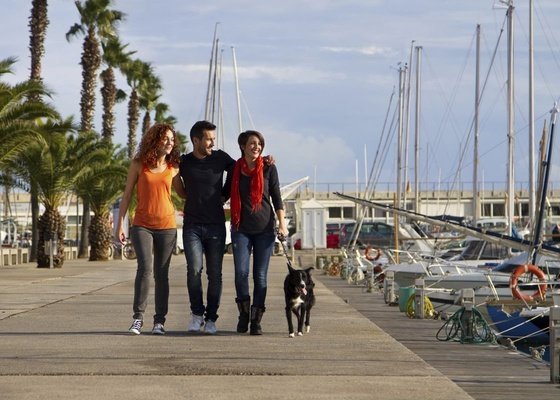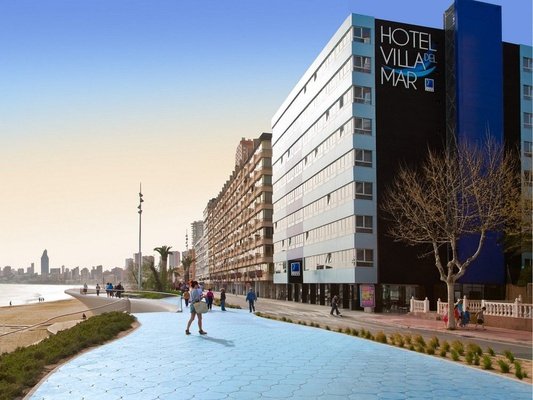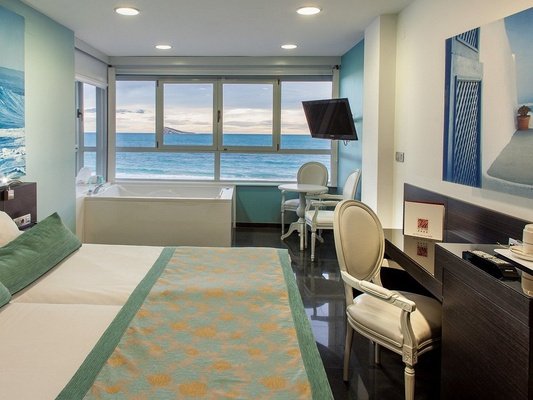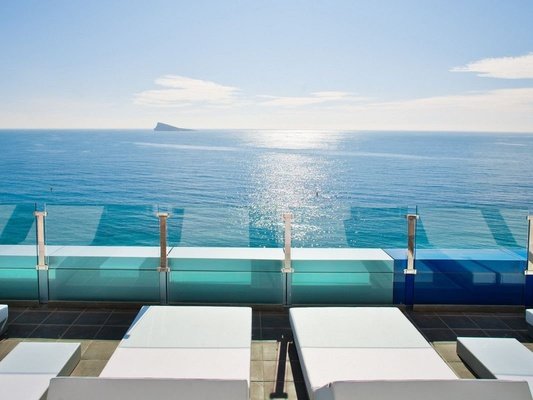 Image Gallery
Know the rooms, restaurants, swimming pools and other areas we have in our hotel
The best location!
Located only within a 10 minute walk to the famous Balcony of the Mediterranean, this hotel close to Rey Jaime I Avenue in Benidorm is perfect for you to enjoy the best night leisure atmosphere, the shopping routes and a cultural visit to the capital of Costa Blanca.
Avenida de la Armada Española, nº 1. 03500, Benidorm (Alicante).
Best location
Some good reasons to book with us
BEST PRICE ONLINE GUARANTEED
Free transfer from Alicante airport or Alicante train station (for more than 5 nights)
Exclusive rooms only on our official website
Join the Magic Amigos club and get a 4% discount
You'll find the last rooms here